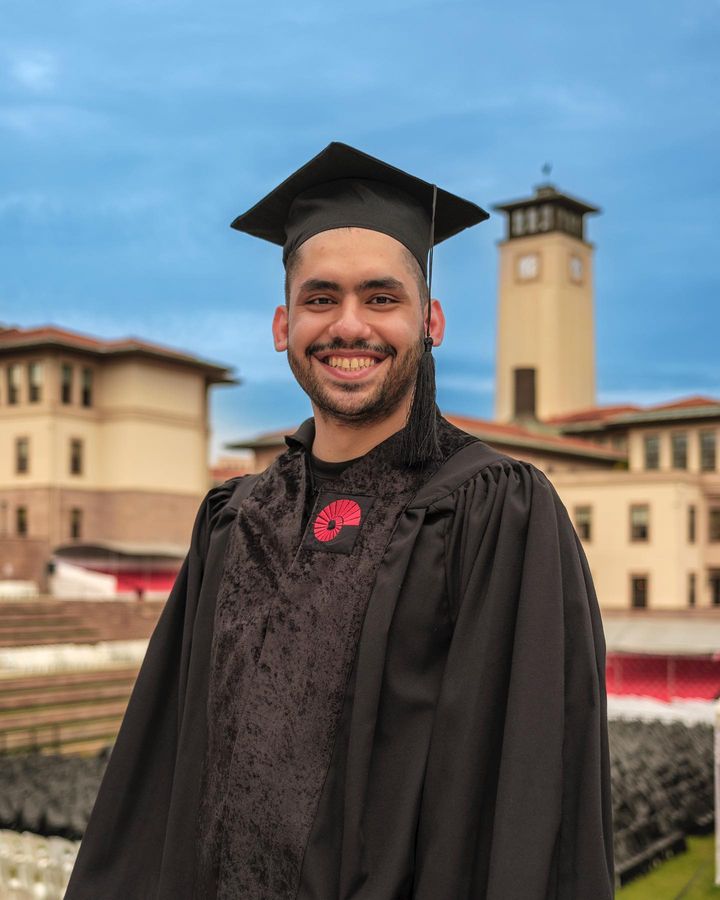 Shadi is Koç University's first international student valedictorian and part of a vibrant and growing international student community at KU. Awarded the Abdulla Al Ghurair Foundation for Education (AGFE) scholarship to pursue his higher education in a STEM related discipline, Shadi came to KU to begin his undergraduate degree in Computer Engineering in 2017.


After growing up in Saudi Arabia to a Palestinian Jordanian father and Syrian mother, Shadi is no stranger to the challenges of adapting to international settings. Despite this, he said his first year at KU was challenging socially. His fellow AFGE scholarship holders at KU offered a core network of support and with time he developed many friendships with his peers in the College of Engineering.
Commenting on the changes since he came to KU, he says, "In recent years, it became much more common to hear English or Arabic being spoken around me". The growing visibility of international students increases diversity on campus as well as English communication outside of classroom spaces. Shadi stresses that incoming international students, "should be assertive about their presence in classrooms" and even if difficult, they should not hesitate to speak out about their needs.


From childhood, Shadi had wanted to pursue a degree in a STEM related discipline and the Computer Engineering program at KU proved an ideal fit. A competitive and first-class program at the College of Engineering, the program (and many other others at KU) relies on a mentorship system whereby second and third year students mentor first year students. Shadi commended the system as his mentor helped him to figure how to navigate classes, learn about professors and better understand opportunities at KU. He went on to become a mentor to incoming students as well as providing support to newly arriving AGFE scholarship holders.


One of his main recommendations to international students coming to KU was to approach and engage with faculty members. In his experience speaking to professors and lecturers after classes or during their office hours proved a game changer. He explained that many international students might be unaware or are unfamiliar with the set up in research-based universities like KU but engaging with faculty members opens the possibility to become involved in ongoing research projects. From his second year at KU, Shadi worked on several research project within his college gaining valuable experience and a taste for research.


He intends to return to KU to pursue a Masters degree at the College of Engineering with a focus on Artificial Intelligence. He explained that the Artificial Intelligence Center at Koç University is one of the first such centers to be established in region and offers a space to work on cutting edge research in this field.